Do you have an awesome podcast that you know your listeners can relate to? There are many active podcasts in America at the current time, which means you need to stand out to rise to the top.
But how exactly do you grow your podcast business and ensure that you're standing out from the crowd?
We want to walk you through a few key tips and tricks on how to grow your audience through engagement and build loyal listeners to turn your podcast from a side project into an automated passive income machine.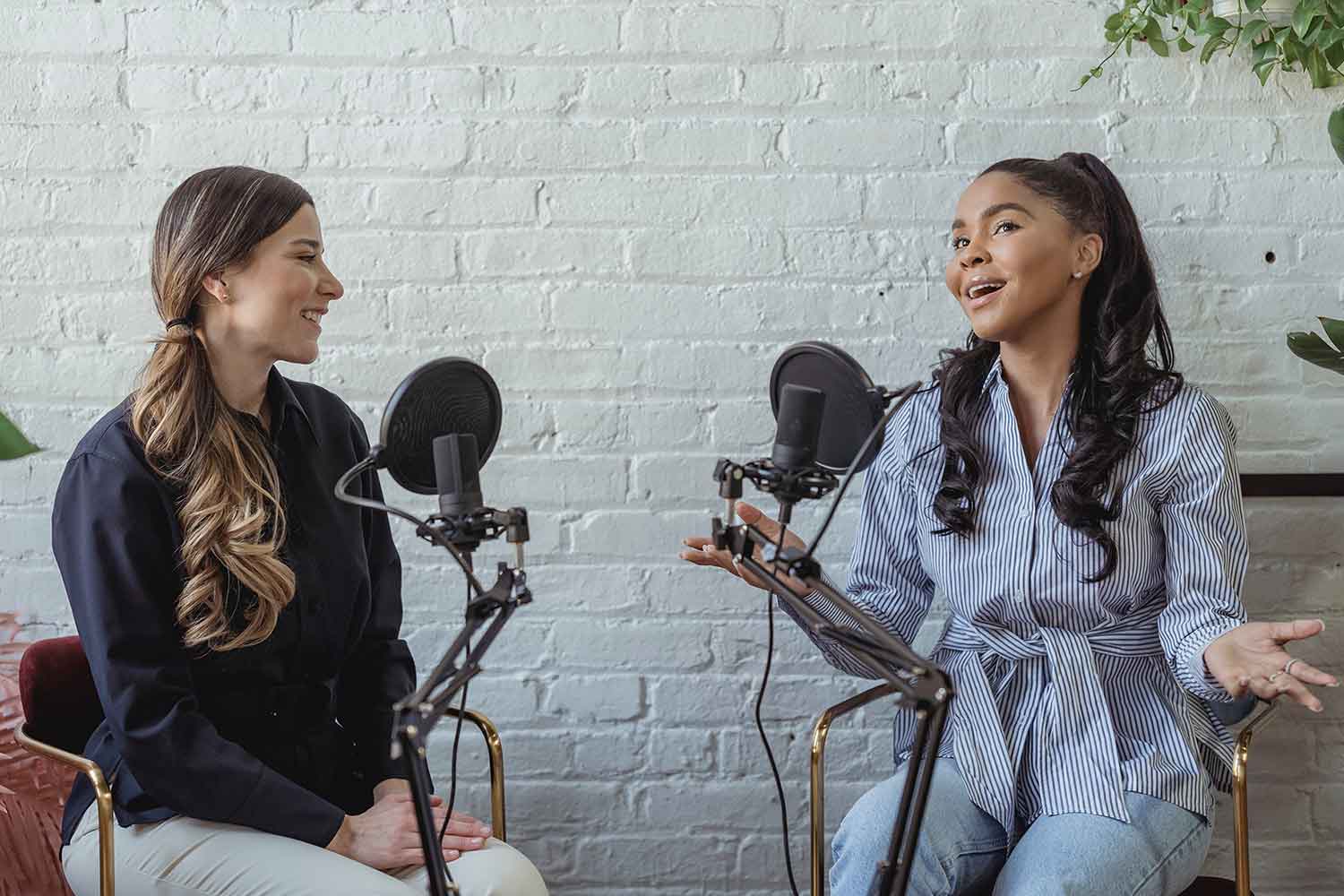 That's what we're aiming for today's guide, but first, let's zoom out and take a look at the foundations of your podcast business.
Know Your Audience
Knowing your audience is essential when it comes to growing your podcast. Taking the time to research who they are, their interests and the topics they're interested in is key to developing a successful podcast. Additionally, you should strive to keep your podcast's topics relevant to your audience, as this will engage them and create loyalty.
Further, keep an open dialogue with your audience. Respond to their comments, answer their questions, listen to their feedback, and take action on it. This will not only show your audience that you value them and their opinion but also give you insight into what they want to hear.
Lastly, engage with your audience on social media. Post content related to your podcast, such as interviews or previews, and ask your followers for their opinion. Growing an audience of engaged listeners is essential in any podcast business. 
Also Read: Valuable Tips To Run A Small Online Business
Tap Into Podcast SEO
When it comes to growing a podcast business, it's essential to build an engaged audience and tap into podcast search engine optimization.
Knowing where to place your podcast within directories and researching the right keywords to use in titles and descriptions are key to appearing on the first page of search results. When potential listeners search for relevant keywords on podcast apps, you want to show up at the top of the list.
Furthermore, use social media to share episodes and engage with your followers. Post previews of new episodes, comment on other podcasts or start conversations about topics related to your show. Leveraging audiences from episodes with guest speakers or streaming influencers can also increase listenership.
When building an audience, use website design and SEO techniques to draw viewers to your website. This is where the majority of podcast subscriptions take place. Doing so can further increase your brand exposure and help grow your podcast business.
Focus on Value
One of the best ways to grow your podcast business is to focus on value. Providing high-quality content and advice to your listeners will establish your brand as an expert in the space and encourage people to follow your show. You should also strive to provide content in the form of short, concise audio clips to ensure your audience stays engaged.
Additionally, allow your audience to interact with the show and leave practical feedback on how the show is progressing. Make sure you offer them something of value in return for their feedback.
It includes such as exclusive deals on products and services, discounts, or insider information. The bottom line, focus on offering real value to your audience, and they will reward you with loyalty and engagement.
Organize Episodes Around Themes
One of the best ways to grow your podcast business is to organize episodes around specific topics or themes. This allows listeners to easily find and access episodes that appeal to them. In addition, it gives them a sense of what they can expect from the podcast.
Since it encourages regular viewing, it can help your podcast business grow. Doing this also provides a structure for your podcast and helps viewers focus on one topic at a time. Furthermore, it can allow for successful marketing of the podcast to attract new listeners.
Utilizing this tactic can help create a loyal fan base that looks forward to every new episode. Ultimately, organizing episodes around themes can be a great way to grow your podcast business and build an engaged audience.
Create Catchy Titles
Creating catchy titles for podcasts is an important part of growing your business. Be sure to be creative and go beyond the obvious. Try to come up with titles that will be memorable and make your podcast stand out among the crowd.
Catchy titles should also be connected to the content that you are producing so that listeners know what to expect when they click play. Additionally, catchy titles should have the potential to spark curiosity. After crafting a catchy title, focus on engaging your audience.
Consider using social media platforms to share your podcast and to connect with your listeners. Focus on crafting content that appeals to your target audience and encourages them to interact. Show appreciation for loyal listeners and reward them for engaging with your show.
Establish a community and get people talking about your podcast. With a catchy title and an engaged audience, you can successfully grow your podcast business.
Invite Guests
Inviting guests to be a part of your podcast can be one of the best ways to grow your podcast business. Not only will guest appearances increase exposure and, subsequently, listener numbers, but having outside voices can also bring new topics and perspectives.
It can also create more interesting content. Start by building an engaged audience of loyal listeners and use word-of-mouth to reach out to potential guests.
Try leveraging social media networks and reaching out to relevant authors, bloggers, and experts to join your podcast. You can also host topic-specific podcasts and invite guests from a particular field or industry. If you have existing relationships with guest candidates, use them to your advantage.
You can build a rapport and invite them for an interesting conversation. Utilize email campaigns or even check LinkedIn for potential guests. Social listening is another great tool to have up your sleeve to find potential candidates. 
Also Read: 7 Tips For Improving Your Current Transport Management System
Start Improving Your Podcast Business Today
In conclusion, growing your podcast business by building an engaged audience is a great way to build a successful business. By staying engaged with your followers and connecting with new listeners, you can gain a larger audience and increase revenue.
Take your podcast to the next level and start building an engaged audience today!
If you want to read more interesting articles, visit our blog.