Are you looking to get the most out of your transport management system and keep it running like a well-oiled machine? It's not easy juggling shipping operations while keeping an eye on costs, but having reliable TMS is key for staying competitive.
Don't let outdated or inefficient systems disrupt supply chain operations. We've got some great tips that will help streamline your current setup and stay up-to-date with customer service demands. Get ready to learn seven simple ways to optimize your existing TMS on this topic.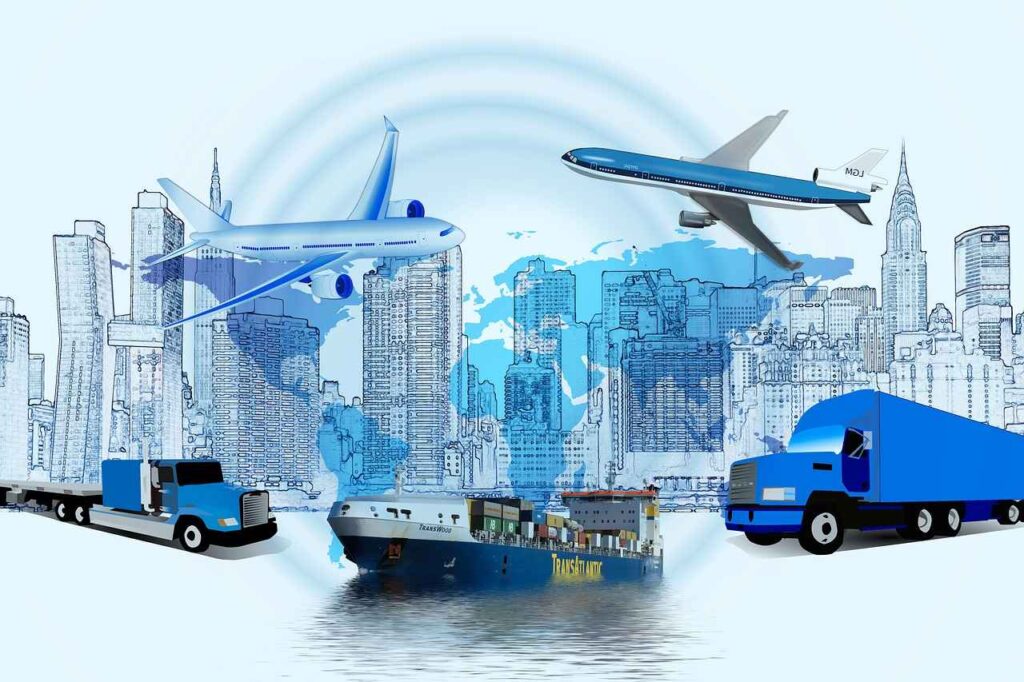 Build an Open Shipping Procedure
Shopping just got way easier! With modern TMS, customers can find out right away who, what, and when their orders are going to be delivered, from tracking numbers and order confirmations to expected delivery dates. So shoppers can keep tabs on everything without constantly following up or worrying that they forgot about them. That's pretty convenient for everyone involved – it takes a lot of weight off both sides. So there are no more stressful emails asking if an order is still coming in. 
Also Read: Travel Insurance: All the Rules and Nuances
Adopt an Automated Software
Automating your shipping operations can be a game-changer for businesses looking to expand. But with increased deliveries come more chances of error that might slip under the radar without an automated system in place. That's where efficient software comes into play – it keeps all data organized and makes tracking easier. Also, enables you to quickly identify any issues before they become too big of a problem. Investing in this platform could bring immeasurable relief, knowing everything is running smoothly. Not only making life simpler but also providing customers with excellent service along the way. 
Make Use of Shipping Aggregation
Cut costs and simplify your shipping process with aggregation instead of paying multiple fees for separate deliveries to the same location. Yet, you can use a single delivery by consolidating everything into one shipment. That way, not only do you save bucks on freight charges, but you also get an all-inclusive experience that will maximize efficiency in the long run. Furthermore, this technique also helps to get rid of the hassle associated with managing multiple carriers. 
Consider other Shipping Routes and Modes of Transport
If you've been sticking to the same old delivery routes for years, it might be time for an upgrade. With modern infrastructure and GPS technology, there could be a better way to ship items that you never even considered before. And don't forget about different shipping modes – could your business benefit from air or sea shipments? Adding more transportation options could give you many more ways to reach customers in faraway places. Why not give it a try and expand your customer base – you might just make some new connections around the world. 
Secure the Data
Data security is key when it comes to shipping operations. Gathering sensitive info, such as phone numbers, addresses, and clients' names, is a given. It also ensures that all of this info is always protected. In the transportation sector, it's important to ensure that your management system is secure. So you don't run into situations where data has been shared without permission. It's a no-win situation, so taking precautions upfront will help ensure your clients' trust in you and your business. Also, leaving everybody feeling good knowing their private information is kept safe. 
Build Good Relationships With Distributors
Having a strong bond with distributors is key to success. Not only does it help keep customers satisfied and ensure your products arrive – but you'll also get an inside look into the shipping process. By talking to each other often, you can learn useful things about everything from packaging to delivery times. Tapping into that knowledge helps make sure customer service stays top-notch. In addition, investing in those relationships will bring great rewards down the line. 
Examine Your Shipment Procedure on a Regular Basis
Ensuring your shipments are handled efficiently and reliably is key to customer satisfaction. That's why assessing the resources you use, as well as examining how effective each step of the process in your TMS, runs from when products leave a warehouse through their arrival at their destination. It can help optimize this whole procedure while also reducing costs. Quality should never be compromised here. It's essential for keeping up with those expectations customers have set. 
Also Read: Who Owns Land Rover 2022 : Reasons to Buy Land Rover?
Conclusion
TMS is essential for any business that wants to remain competitive and successful. Making use of shipping aggregation to build relationships with distributors. Also, following these tips can help give your current system a much-needed boost and pave the way for future growth. With the technology available these days, you can truly take your business to the next level – all it takes is a little effort and the right strategy. Good luck!