One of the reasons so many people equate SUVs with wealth and prestige is Land Rover's Range Rover. It blended the original Land Rover's off-road prowess with on-road finesse and a high-quality cabin. It's still a sophisticated and capable SUV on tarmac and in wet grass generations later. Considering that a Range Rover may cost over $100,000, those attributes are to be anticipated. But still most people ask who owns land rover. Who owns Land Rover is a mystery to many. In this article, we will get to know about some important information about Land Rover. We will also understand who owns land rover.
What is Land Rover?
Land Rover is a British brand of mostly four-wheel-drive, off-road competent cars operated under Jaguar Land Rover, which has been a part of India's Tata Motors from 2008. Land Rovers are now manufactured in Brazil, China, India, Slovakia, and the United Kingdom by JLR.
What are the some best reasons to buy land rover?
There are multiple reasons to buy Land Rover. Some of the most important reasons to buy land rover are as follows.
Land Rover is well-known for being a versatile vehicle. They can withstand practically everything you throw at them. The back cabin area provides you, the owner, with an almost limitless number of options. It can contain everything from your five pets to a 50 gallon bottle of water. It's all up to you.
Land Rover was created with the intention of becoming an off-road vehicle, and they succeeded in producing one of the greatest. Owners of Land Rovers can take their vehicles practically anyplace, including mud, wet grass, snow, and severe rain. Any Land Rover vehicle's heart is off-road.
A Land Rover is considerably more than simply a source of transportation to those who own one; it is a lifetime companion, a partnership in crime if you will, with the qualities and personalities of the Land Rover label and that of country life. If you only think of vehicles as a mode of transportation, it's difficult to describe, so for those if you've a deeper knowledge and respect for them, you'll be hard pressed to find a finer marque than this.
While it comes to design, the Land Rover and Range Rover models have a lot to offer in terms of style, superiority, and elegance, which you can experience when you're driving one down the road. When it comes to Land Rover, there is a great focus on elegance and craftsmanship, and despite hearing the design team speak about it during the unveiling of the new Range Rover Evoque in Greece back in 2018, it is clear that this is at the heart of the creative process.
Who owns land rover
Land Rover was founded in 1885 as the Rover Company, a bicycle manufacturer in Warwickshire, England. After a few ownership changes throughout the course of its existence, Land Rover is presently owned by Tata Motors, an Indian automaker.
Who Makes Land Rover? Who Owns Land Rover? Know about Tata Motors!
Tata Motors, a subsidiary of Tata Group, is an Indian automobile manufacturer located in Mumbai that originated as a trade concern in 1868. Some information about the corporation that owns Land Rover are as follows:
Firstly, By erecting India's first hotel with electricity in 1907, constructing Western India's first hydropower plant, and launching the Indian Institute of Science in 1911, the Tata Group earned a reputation for itself.
Similarly, Tata Motors purchased Land Rover, along with Jaguar Cars, from Ford in 2008.
In 2013, Tata Motors merged the two British brands to form Jaguar Land Rover Limited.
Tata Motors also controls a number of worldwide automotive businesses in both the commercial and passenger car categories, and the parent Tata Group is involved in a variety of industries, including hospitals, steel, and telecommunications.
how much is a land rover?
The 2022 Range Rover begins at $92,000, making it one of the most expensive premium big SUVs on the market. Moreover, The most powerful V8 variation starts at over $180,000, with most Range Rover variants costing more than $100,000. Maintenance on Range Rovers, like many other premium cars, is frequently more expensive. Furthermore, They are among the top ten most costly vehicles to maintain. Range Rover maintenance expenses are expected to skyrocket five to six years after the vehicle's first release.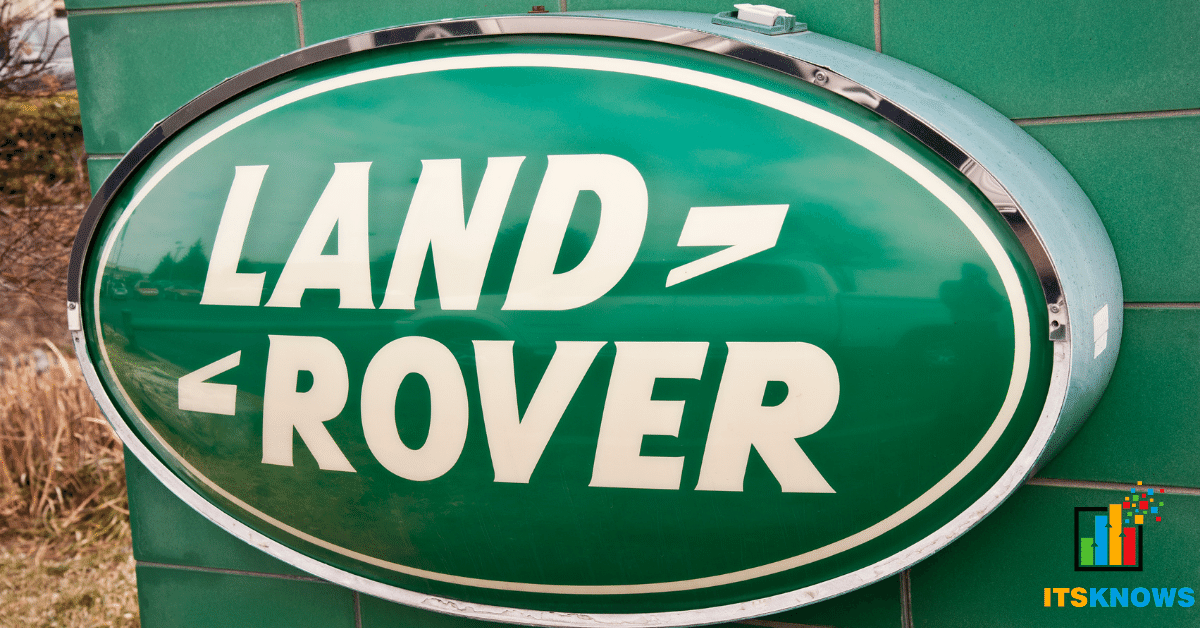 Where is land rover made?
Land Rover produces new cars largely in England, but due to their increasing popularity over the last two or three decades, they have expanded production to four other nations.
Firstly, Range Rover, Range Rover Sport, and Range Rover Velar are produced in the Solihull plant in the United Kingdom.
Secondly, Land Rover Discovery Sport and Range Rover Evoque are produced in the Halewood plant in the United Kingdom.
Similarly, Land Rover Discovery and Land Rover Defender produced at the Nitra Plant in Slovakia.
However, Land Rover Discovery Sport and Range Rover Evoque are produced in the Itatiatia Plant in Brazil.
Land Rover Discovery Sport and Range Rover Evoque are produced in the Changshu Plant in China. Land Rover Discovery Sport and
Lastly, Range Rover Evoque are produced at the Pune Plant in India.
how much does a land rover cost?
The cheapest Land Rover automobile in India is the Range Rover Evoque, which costs 64.12 lakh, while the most expensive Land Rover car in India is the Range Rover, which costs 4.38 crore. The Discovery is the newest model in the Land Rover lineup, with a price tag of 88.06 Lakh – 1.19 Cr.
You can find prices for the 2022 lineup below:
Standard Wheelbase
First Range Rover SE – From $104,000 MSRP
Range Rover Autobiography – From $152,000 MSRP
Range Rover First Edition- From $158,200 MSRP
Long Wheelbase
Range Rover Autobiography – From $156,000 MSRP
Range Rover First Edition- From $163,500 MSRP
Long Wheelbase Seats Seven
Range Rover SE – From $110,000 MSRP
Range Rover Autobiography – From $154,000 MSRP
Conclusion
Because a Range Rover is not an independent brand, but rather a model inside the Land Rover brand, the answer is the same if you're questioning who owns Land Rover vs. who owns Range Rover. Read our other blogs to learn more about the other brands.
Our blog itsknows tells you who owns what so that it may help you in increasing your awareness and general knowledge.