Singapore, known for its stunning architecture and breathtaking cityscape, offers a mesmerizing skyline that captivates locals and visitors alike. With its blend of modern skyscrapers, lush greenery, and iconic landmarks, enjoying the Singapore skyline is a must for anyone seeking a memorable urban experience.
In this article, we'll explore various ways to savor the beauty of Singapore's skyline, from tranquil waterfront views to vibrant rooftop bars.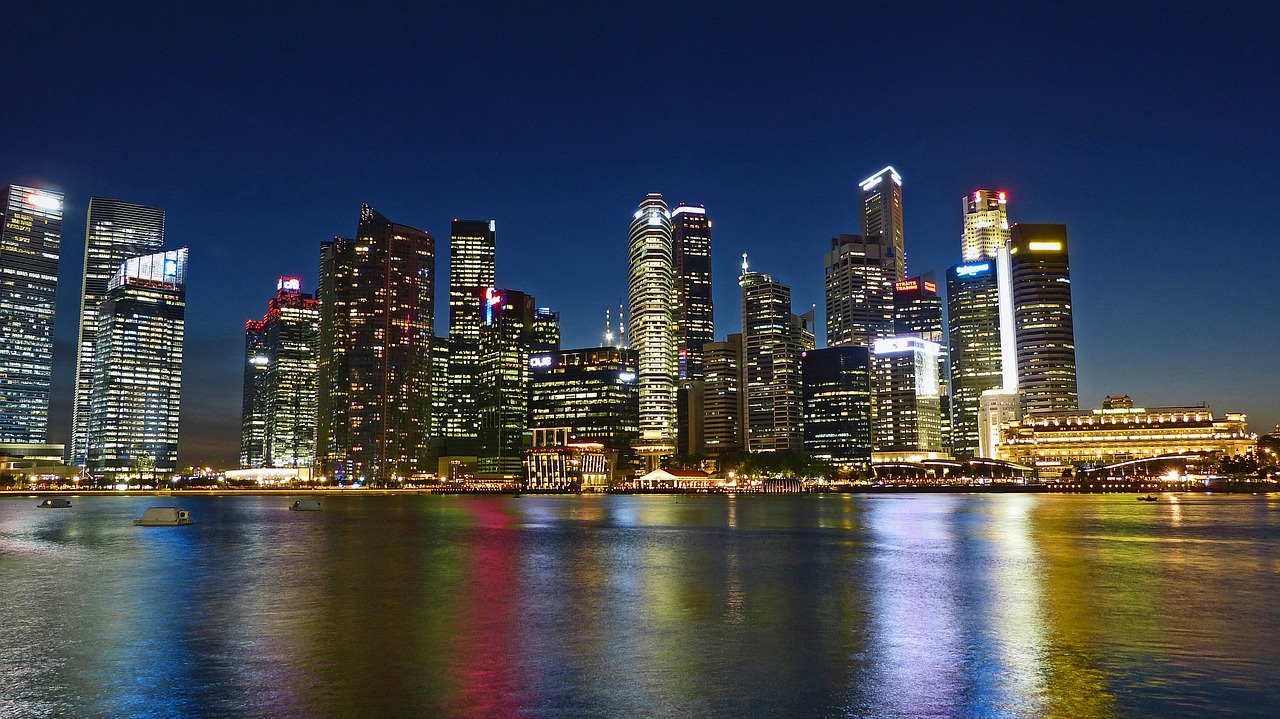 Marina Bay Sands SkyPark: The Epitome of Luxury
One of Singapore's most iconic symbols, the Marina Bay Sands SkyPark, located atop the three towers of the Marina Bay Sands Integrated Resort, promises an unparalleled view of the city. The observation deck offers a panoramic vista that stretches across the city's skyline and provides an extraordinary sight during both day and night. For an even more exclusive experience, consider booking a stay at the luxurious hotel and enjoy the spectacular view from the infinity pool on SkyPark.
Also Read: Where to travel asia Kind Mid Spirit
Singapore Flyer: A Majestic Aerial Experience
Embrace a bird's-eye view of Singapore's skyline by riding on the Singapore Flyer, one of the world's tallest observation wheels. As the Flyer gradually ascends, you'll witness the picturesque cityscape unfolding. Don't forget to opt for the premium cabins, which provide a more spacious and intimate setting, perfect for a romantic evening or a special occasion.
Gardens by the Bay: Where Nature Meets Architecture
For a unique experience, head to Gardens by the Bay, a breathtaking waterfront garden that harmoniously blends lush greenery with architectural wonders. With its towering tree-like structures, the Supertree Grove provides an impressive vantage point to marvel at the surrounding skyline. Visit in the evening to witness the Supertrees come alive with a mesmerizing light and sound show, transforming the gardens into a magical wonderland.
Helicopter Tour: An Unforgettable Adventure
For thrill-seekers, a helicopter tour is a must. Experience the city's skyline as you soar through the air, taking in iconic landmarks such as the Merlion, Sentosa Island, and the impressive CBD skyline. The exhilarating ride offers a unique perspective of Singapore's beauty from above and creates memories that will last a lifetime.
Southern Ridges Walk: Tranquility Amidst the Skyscrapers
Escape the urban bustle and explore the Southern Ridges Walk, a series of connecting bridges and trails that provide stunning city views from elevated vantage points. As you stroll through lush greenery and parks, you'll be treated to unexpected glimpses of the city skyline. The Henderson Waves Bridge, in particular, offers a striking vista and is the perfect spot to capture stunning photographs.
Sentosa Island: Where Fun Meets Scenic Beauty
Sentosa Island, known for its amusement parks and recreational activities, offers picturesque spots to enjoy Singapore's skyline. Head to the Tiger Sky Tower for a 360-degree view of the island and the city beyond. The Siloso Beach Skyline Luge Skyride also allows you to savor the scenic beauty while enjoying an adrenaline-pumping ride down the hill.
Luxe Singapore Dining with a View: Admiring Sky-High Views at 1-Atico
Experience a culinary and scenic extravaganza at 1-Atico, the rooftop restaurant perched atop Ion Orchard in Singapore. With floor-to-ceiling glass windows offering unobstructed city views, the ambiance is elegant and sophisticated—delight in a gastronomic masterpiece curated by acclaimed chefs blending global flavors with local influences.
As you savor delectable dishes, be captivated by the breathtaking panorama of Singapore's skyline – a visual feast of iconic landmarks during the day and twinkling city lights at night. After dinner, head to the rooftop bar for handcrafted cocktails and immerse yourself in the vibrant energy of the metropolis. Whether for a romantic date or a special celebration, 1-Atico promises an unforgettable sky-high experience that marries culinary delights with mesmerizing vistas.
Also Read: Travel Insurance: All the Rules and Nuances
Elevate Your Singapore Experience
Singapore's skyline is a testament to the harmonious blend of nature and architecture, offering many ways to enjoy its splendor. Whether you embrace luxury from above, embark on an adventurous helicopter ride, immerse yourself in the tranquility of lush parks, or enjoy Singapore dining with a view, Singapore's skyline promises an unforgettable urban experience.
So, the next time you visit this dynamic city, take advantage of these breathtaking opportunities to savor Singapore's skyline and create lasting memories. Elevate your Singapore experience and witness the city's beauty from new heights because, in the end, it's these extraordinary moments that make traveling genuinely worthwhile.