Gone are the days when you had to manually operate all electrical appliances and worry about security while away from home. And if you forgot to turn something off, then you couldn't do anything about it if you were not physically present. You could only dream of having more convenience, ease of usage, energy savings, and better security.
The advent of smart home appliances and systems has drastically changed the way we function in everyday life. Do you want to get an alert when someone rings your doorbell? Or maybe you want someone to order something for you only by giving a simple voice command. Smart home appliances are here to provide you with better administrative control over your home appliances and make your life better.
To save you the trouble, we've compiled a list of some of the best smart home devices (from multiple categories) that you can buy in 2023. Naturally, all these devices have to stay connected to the internet to be able to receive and execute your commands.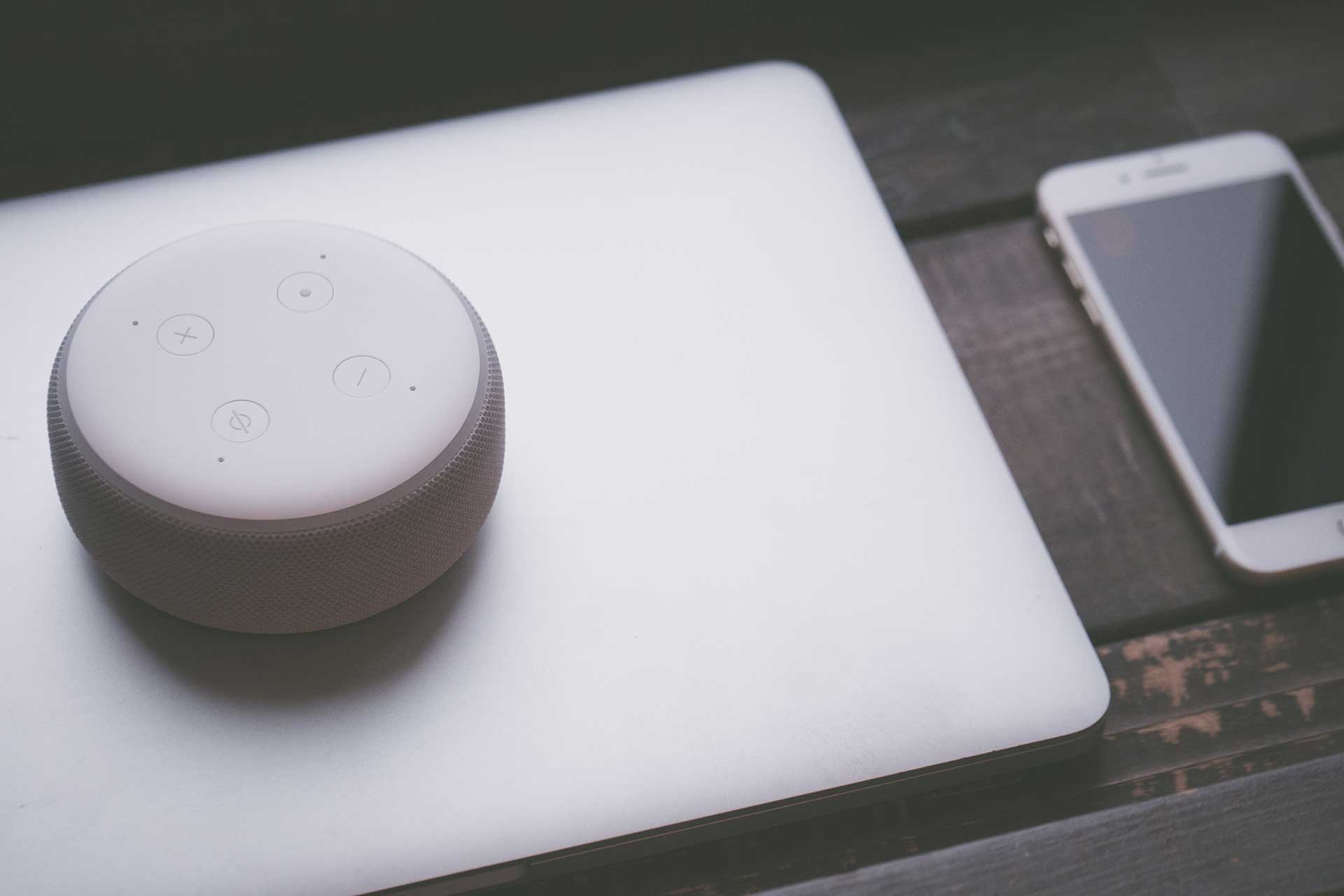 We recommend using CenturyLink because of their diversified portfolio of services going all the way up to Gigabit internet, with no contracts or hidden terms and conditions. So there's that too. Now, let's jump into our list.
Amazon Echo Dot (5th Gen)
The new and improved Amazon Echo Dot launched its 5th generation in the last quarter of 2022. The Echo Dot is a smart speaker with built-in Alexa that lets you enjoy better functionality without shelling out a pretty penny. This younger sibling of the Echo speaker comes with a new LED that can display the time, music and radio playback options, weather information, and more.
There's a set of control buttons including gesture detection let you play or pause a track with just a little tap. The best thing about the speaker is its Alexa functionality. You can use it to make calls, read your daily agenda to you, or tell interesting facts about the moon to your children.
If you connect the device to Amazon Firestick, then you can control a lot of the streaming features with simple voice commands. As of now, the prices have dropped a bit and you might find it on sale at some places.
Also Read: Who Owns Amazon: The Facts About Amazon
Ecobee SmartThermostat
The Ecobee SmartThermostat is also in its 5th generation and this version comes with built-in Alexa support. So now you can let Alexa assist you in regulating your thermostat for you. It also comes with a speaker this time around so you can communicate with Alexa and listen to songs, audiobooks, podcasts, and more.
The smart sensor can detect that temperature is uniform in all rooms and let you know if there might be an issue with the heating or cooling. Since Alexa runs on machine learning algorithms, it can learn your preferences over time and give you reminders accordingly. For example, it'll ask you to turn off the thermostat when you're going on vacation.
August Wi-Fi Smart Lock
It's a deadbolt lock that works with Alexa, HomeKit, Google Assistant, Z-Wave, and Nest that lets you lock and unlock your doors and it supports your existing keys too. You can program it to notify you if the door has been left unlocked and you can then lock it or set it to automatic intervals where it can lock up after, say, 30 seconds.
Also, there is built-in Wi-Fi and you no longer need to use August Connect Bridge.
Nest Protect
It is a smart smoke detector that's more than just a smoke detector. It can detect smoke and carbon dioxide and has an LED that changes color during normal operation and emergencies to let the concerned people know where the problem is. It also has built-in sensors and can notify you of the exact location of the smoke or carbon dioxide. 
It's compatible with Nest, Google Home, Philips Hue, IFTTT, Alexa, Wink, and Lutron. However, its routine feature, where it can operate a few appliances based on your routine, is limited to Google's Assistant. Also, it can connect to a lot of smart home systems. 
Samsung SmartThings
SmartThings acts as a central hub that lets you connect multiple smart devices from different manufacturers. Although you can connect it to both Android and iOS devices, it offers increased functionality within the Samsung ecosystem. You can connect your smart TVs, smart locks, smart security systems, smart thermostats, and more with the SmartThings hub.
It can connect to your home Wi-Fi and provide central control on your smartphone via the SmartThings app. 
Roborock S4 Max
Robot vacuum cleaners are not a new thing, but it's rare to see a vacuum that doesn't miss out on any essential features and does a decent job of cleaning the floors. The Roborock S4 Max comes with digital mapping and auto carpet detection so it doesn't get stuck. It also has built-in Wi-Fi so you can operate it remotely.
Moreover, it doesn't come with a hefty price tag compared to all other smart vacuum cleaners and does a better job than some of the pricier ones.
Also Read: Who Owns Apple: What Is the Current Owner of The Company?
Conclusion
This wraps up our list of the top 5 smart devices that you can buy right now in 2023. We omitted some devices that didn't quite fit our criteria. But they aren't bad devices. We feel like these devices offer the most value proposition and hence deserve your hard-earned money. Happy shopping.