A little less than half of people aged 18 and 64 in the US ride a bike, with many doing so almost daily. Cycling is more than a means of transport and a professional sport. It's a fun hobby for many varied reasons.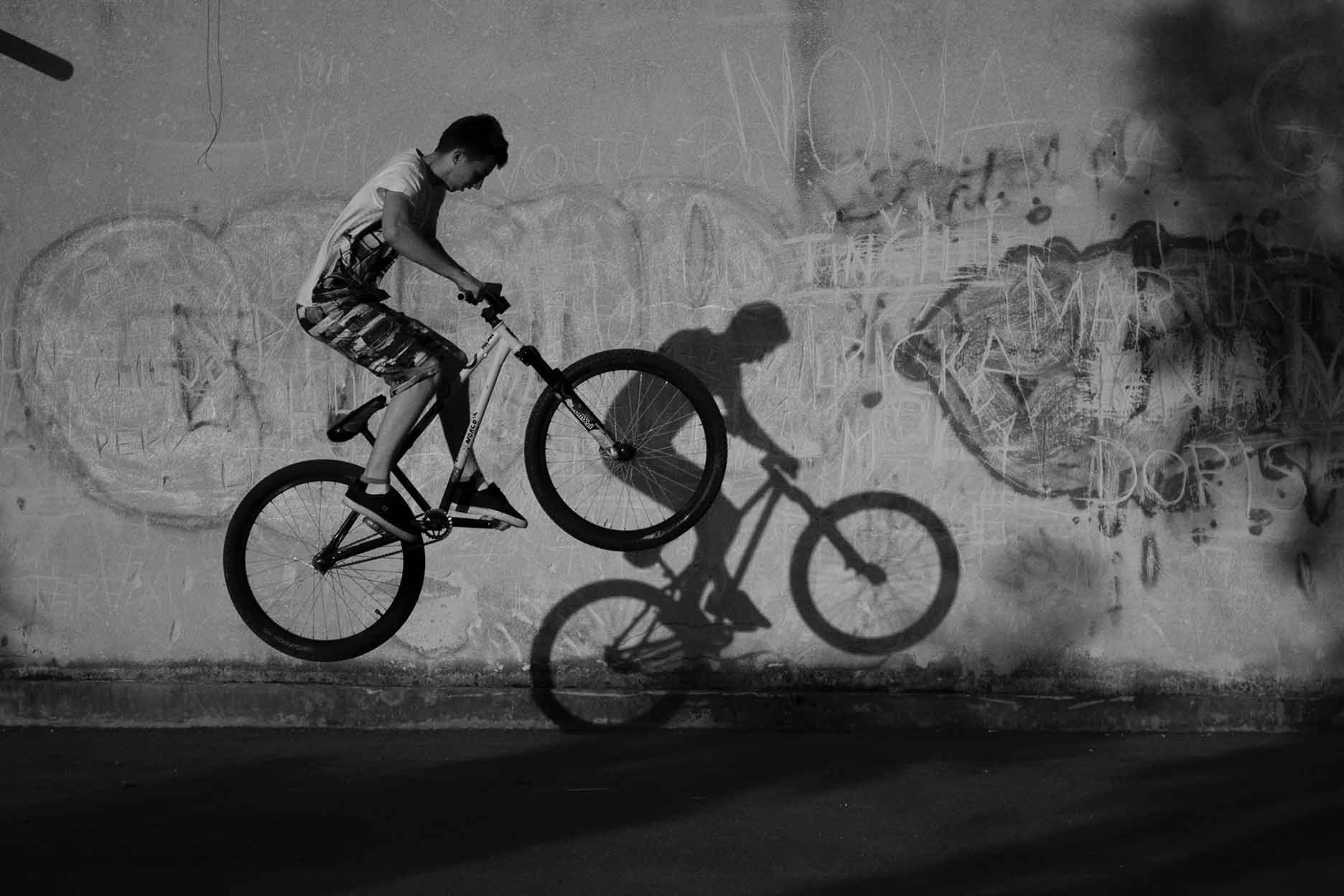 Whether you are thinking about developing a consistent cycling habit or you might try it a few times per year, here are ten compelling reasons to turn those ideas into reality by prioritizing cycling this year.
Cycling Is Fun
One of the main reasons for taking up a new hobby is to feel fulfilled and pleased by doing it. Cycling ticks those boxes for many people, even when they take cycling more seriously, such as professional cyclists competing in races or displays. 
Physical exercise is known to release endorphins and deliver that dopamine hit of pleasure when you achieve your goals. Cyclists are no strangers to this, whether they are cruising along a pristine cycle path or storming hell for leather down the side of a mountain.
There are many reasons for taking up cycling, but when you put your feet down and take your helmet off, one of the first things to go through your mind is likely to be: "That was fun!"
Want that feeling regularly? Cycling is a good way to make it happen.
Also Read: 9 Productivity Planners That Actually Help You Get Shit Done
Cycling Can Be Inexpensive
You can find good, budget bikes for under $500 on Amazon or you can buy pre-loved, used bikes on Craigslist and other marketplaces. If you think an electric bike is your style, e-bikes are also available used. 
With a little patience and a little shopping around, you can get a fantastic deal on an excellent bike, and then you're set. Cycling can also save you money as your cycle journeys won't cost you gas or parking. 
Cycling Is an Ecological Solution
Many people turn to cycling as an ecological solution for getting around. With cycling, transport relies on pedal power, which has to be one of the greenest forms of energy there is.
Cycling in a big city can also help you get where you're going more quickly, as you can take shortcuts and enjoy getting past stationary traffic during rush hour. 
Cycling Is Excellent for Physical Health and Fitness
Cycling is exceptional for fitness. Many people choose to cycle for fitness because it's gentler than other exercises, such as running. Compared to running, it has a low impact on the knees. Furthermore, by using gears, adjusting your speed, and/or choosing the difficulty of your route, it's easy to regulate your cycling intensity and exertion levels.
Cyclists are arguably among the fittest athletes, even if they're not going through the rigors of training for an ultramarathon or the Tour de France. 
Whether you want to lose or maintain weight, build endurance, or develop muscle, you can adapt your cycling style and routines to match your fitness goals. 
Cycling Is Shamelessly Practical 
Unlike many hobbies, cycling is a practical activity. Not only does it have many benefits, such as keeping you fit and improving mental well-being, but it gets you from A to B and back again. 
Cycling is a hobby that provides you with a very definite, useful result and benefits other people by reducing pollution.
Cycling Is Varied 
There are lots of different bikes, roads or paths, and ways to cycle to explore, so there's a good chance you will find something that suits your sensibilities. Here's a quick list to give you some idea of the different types of cycling activities that exist:
Road biking

Cyclo-cross

Mountain biking

Downhill mountain biking

Track cycling

BMX

Cycle speedway

Artistic cycling

Cycle polo

UltraMarathon cycling 
Furthermore, a simple cycling journey can take on different dimensions according to the kind of bike you use. Consider how the following bikes might alter your cycling experience:
Cargo bikes

City bicycles

Cruiser bicycles

Cyclocross bicycles

Electric bikes

Fatbikes

Folding bicycles

Hybrid bicycles

Mountain bikes

Prone bicycles

Racing bicycles

Recumbent bicycles

Road bicycles

Tandem bicycles

Touring bicycles

Track bicycles
There are more.
Cycling Doesn't Require Special Gear
You don't need to shell out on special gear to enjoy cycling. You need a helmet to protect your head and comfortable clothes similar to what you might wear in the gym. You might consider gloves to keep your hands warm and comfortable, depending on your climate.
People wear breathable cycle clothing to counter the weather, for aerodynamics, and to avoid loose clothing getting damaged. However, specialist clothing is not necessary to get on a bike and exercise, have fun, and/or get to work.
Buying cycling clothing and equipment is a pleasure, not a necessity. If you choose to do so, you can do that over time as you discover what aspects of biking are most important to you and where you would like to make enhancements to your ability, speed, and comfort. 
Cycling Offers You the Chance to Enjoy Special Gear
On the flip side of the previous tip, if you want to get deep into this hobby and spend some money on biking gear, there is so much to choose from!
It's a choice. While it's not necessary, it's possible to have fun buying cycling clothing and biking accessories to enhance the pleasure you take from this wonderful, flexible hobby. 
Cycling Is a Great Way to See the World
Cycling is a popular way to travel around new places. Whether people go away for a city break or spend some time in the countryside, traveling by bike provides opportunities to see a new place and experience it that is limited in cars, coaches, or other powered vehicles.
Being on a bike helps the rider immerse themselves in and engage with their environment. It also provides opportunities to get off the beaten track — particularly with a hybrid bike or another bicycle adapted to rough or varied terrain. 
Furthermore, cyclists can stop wherever they like (within reason) and park bicycles with ease and security while they soak up the atmosphere, perhaps taking in a museum or chateau or enjoying a picnic by the river.
This is the reason so many motorhomes have bicycles on the back. These people know how to have a good time: get to a wonderful place in comfort and then get out of the motor-powered vehicle to see it properly. 
Cyclists Are a Great Community
For all of the reasons above and more, people who cycle tend to have some great traits in common, meaning that it's easy to find a sense of community.
You can take that innate sense of community further by joining cycling groups where people might get together to discuss cycling tips, cycling safety, and security, and/or visit trails and paths together. 
Community centers and online groups provide ample opportunities for cycling meetups. If you're meeting someone for the first time, it's wise to use best practices for safety, including:
Using 

PhoneHistory

 to verify details like the name, contact details, and social media of the user

Letting several people know where you are going and who you are meeting

Meeting in public, during daylight 
Also Read: What To Do If You Have Been Involved In a Car Accident?
Conclusion
These ten tips have most likely whet your appetite for cycling. There are lots of ways to cycle, providing something for all ages, interests, and experience levels. 
Cycling gives us so many opportunities for fun, fitness, and freedom. Its flexibility means that everyone can enjoy cycling on their own terms, making it an excellent hobby for anyone.