Finding an effective productivity planner can be the key to unlocking success. They help us reset our focus, increase our discipline and stay organized in the pursuit of achieving our dreams. That's why it's important to research the best planner for you; while they all offer accountability and structure, some are better tailored to specific needs or goals.
As more and more people strive to gain control of their time and attain their objectives, productivity planners have grown in popularity. While some simply give a place to jot down tasks and due dates, the most effective ones include additional, comprehensive tools for users who need assistance staying on track and inspired.    
When selecting a planner that will actually help you reach your goals, it is key to take into account features such as goal-setting, tracking habits, and managing your time wisely. In addition to using a planner, it's also important to specifically stay on top of your finances by keeping track of your particular income and expenses, which can be done easily with a paystub generator.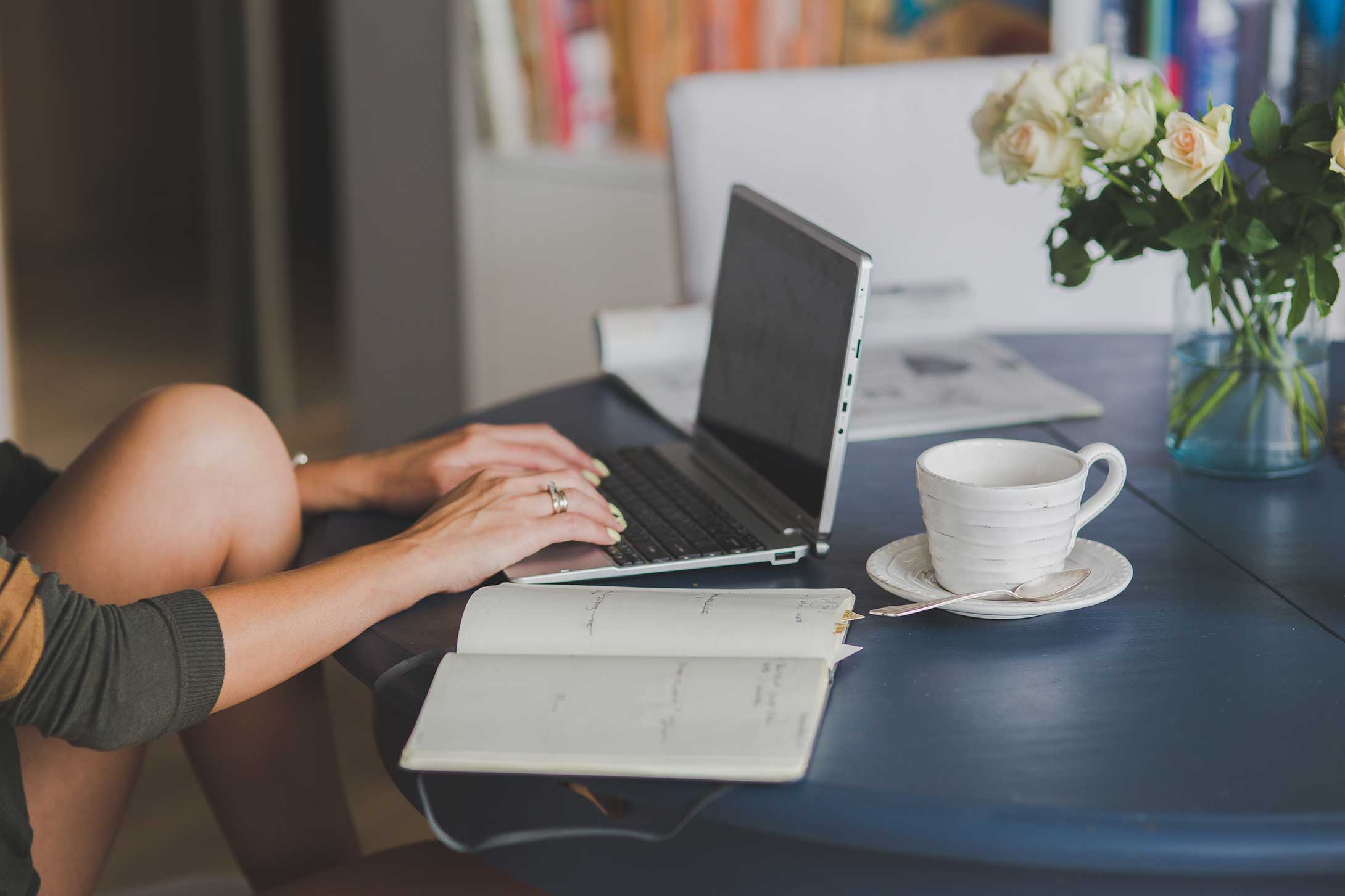 Our list of nine top-rated planners can save you time, money, and stress with options ranging from monthly agendas to large yearly diaries – all designed to help you conquer your work or personal tasks. So go ahead and start taking control today – the results could be life-changing! 
The Five Minute Journal
The Five Minute Journal is an amazing productivity tool that's designed to help you organize your life and focus on what matters most. It does this by providing helpful prompts throughout the day—from honoring the present moment at the start of the morning to reflecting on goals and progress at the end of it.
It's perfect for anyone wanting a powerful but easy-to-use system for staying organized and setting clear, achievable targets while still taking time to appreciate each moment as it comes. If you're looking for a tool that keeps you focused on your priorities while also giving you plenty of opportunities to live joyfully in the present, then look no further than the Five Minute Journal.
Also Read: Valuable Tips To Run A Small Online Business
The Bullet Journal
For creative thinkers and anyone who wants to be in control of their daily organization, the Bullet Journal offers an ideal solution. This all-encompassing system of symbols and abbreviations can be tailored to each individual's needs, saving them from the often restrictive guidelines of traditional planners.
Additionally, it presents a streamlined approach for documenting tasks, events, ideas, and more – perfect for those who want an effortless way to keep track of everything without feeling restricted. The only rule with the Bullet Journal is that it must work for you.
The Passion Planner
The Passion Planner is a tool created for those who have big dreams and would like to make steady progress toward them. This planner offers users the ability to clearly outline their long-range objectives and then map out short-term action steps that will inch them closer to achieving those goals each day.
This smart planner also provides plenty of room for you to chart your progress and reflect upon what you've achieved, as well as keep a list of gratitudes that can help propel you further when motivation is lacking. Developed and designed with ambitious dreamers in mind, the Passion Planner could be the answer to accelerating your success.
The Day Designer
The Day Designer planner is an ideal option for anyone looking to get more out of their days. Outfitted with daily schedules, weekly plans, monthly calendars, goal-setting worksheets, and more, this planner has it all when it comes to helping you organize your days in both an organized and efficient manner.
Furthermore, it also includes budgeting pages for those looking for financial assistance or even just a simple way to track their spending habits. With the Day Designer at your side, you can easily plan ahead and be certain that no stone is left unturned as you prepare for your days and weeks.
The SELF Journal
The SELF Journal is a true powerhouse – created with entrepreneurs in mind; it offers a brilliant plan of action that helps break down large projects into bite-sized pieces they can tackle each day. Knowing and understanding the feeling of overwhelm when you have particularly too much to do and not enough time, the SELF journal offers a pathway to help keep users focused on their goals until they are successfully achieved. But it doesn't just stop there; this planner provides reflective and gratitude exercises to help cultivate motivation throughout.
Rest assured that if you're an entrepreneur who's ready to get stuff done, then this journal is here for you!
The Best Self Co Planner
If you're an aspiring entrepreneur with big dreams and a desire to tackle the unpredictable business world, then The Best Self-Co-Planner is definitely something to consider! With features such as goal-setting worksheets and habit trackers for any cash-paying jobs you may have, this planner puts you in the driver's seat to give your ventures the best shot at success.
By breaking down your objectives into manageable aspects, this planner serves as a powerful tool for entrepreneurs that want to take their ideas further. With a supportive structure of setting and tracking goals laid out, you'll be able to allocate resources efficiently and measure your progress over time – so go ahead and kickstart your business ventures with The Best Self-Co Planner today!  
The Happiness Planner
The Happiness Planner is the perfect solution for anyone looking to foster positive energy and eliminate negative thinking! It encourages daily reflection on what we should be grateful for and helps solidify our positive affirmations – allowing us to really hone in on them when times get tough.
Focusing less on task management and more on mental well-being, it provides a safe space to focus on appreciating life's small joys, reframing challenges into moments of growth, and unlocking our full potential. This is definitely an invaluable tool that anyone looking to maximize their own fulfillment should try! 
The Simplified Planner
The Simplified Planner from Emily Ley is the perfect tool for busy moms! Not only does it give them a way to prioritize their tasks and plan ahead, but it provides structure around making time for self-care activities. From "Weekly Priorities" to "Daily Schedule" sections, moms of all ages can organize their lives down to the minute and still find time for themselves.
As a result of using this planner, busy moms have less stress because they know that even though things can move at lightning speed, with this guide by their side, they'll always have time for themselves throughout their day.
The Momentum Planner
The Momentum Planner is a key tool for high achievers looking to set their goals and create actionable plans for success. It allows them to break down the daunting tasks that can accompany large projects into smaller, attainable steps that can be accomplished over time.
Not only will users start feeling progress towards their goals with each milestone, but they'll be able to particularly take a step back from the grind of every day and reflect on what went well or areas of improvement. Whether you're looking to become the most productive version of yourself or checking off items from your bucket list one at a time, the Momentum Planner is here to help!
Also Read: 7 Tips For Improving Your Current Transport Management System
Conclusion
Who doesn't love the feeling of accomplishment? Imagine what it would be like to get everything on your to-do list done – and fast! To make that dream a reality, a productivity planner can help you particularly stay organized and on track with your goals like never before. From paper planners to digital ones, there are countless options available to suit your preferences.
With timely due dates and frequent reminders, having a system in place to keep yourself accountable will get you closer than ever to achieving all those dreams. So don't wait any longer – find yourself a good productivity planner today and prepare for an exciting future of making things happen!